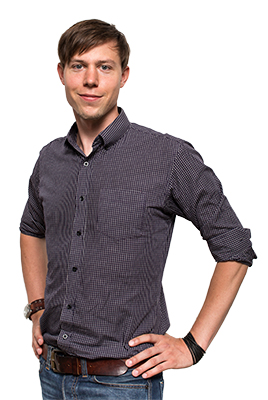 ---
ABOUT ME
---
As Senior Project Managers I ensure that the client's requirements are met, the project is completed on time and within budget and that everyone else is doing their job properly.
As an Interior Designer and Product Developer I focus my attention not only to the details but rather on the complete project.
For more than 4 years I have been responsible for the planning and organization of major European motor shows for Hyundai Motor Company. I execute projects in terms of architecture and booth operations, supervise technical execution of the press conferences, and integrate communication experiences into the booth.
Within the last 6 years I was responsible for worldwide projects from 16 to 2.800 m² indoor and outdoor for exhibitions as well as events.
I love to develop simple and clear solutions for complex tasks whether for exhibitions, retail stores or hospitality industry. Always ensuring high aesthetic aspects are kept. I'm used to work within an interdisciplinary team, coordinating several departments and suppliers from clients brief to concept and completion. Core areas are, architecture, technical execution, 3D communication, digital experiences.
---
EXPERIENCE
---
07 / 2018 – present
(8 month)
Innocean Worldwide Europe GmbH, Frankfurt, Germany
Senior Project Manager Exhibitions
Hyundai, Genesis
07 / 2014 – 06 / 2018
(4 years)
Innocean Worldwide Europe GmbH, Frankfurt, Germany
Project Manager Exhibitions
Hyundai, Genesis
09 / 2012 – 06 / 2014
(1 year, 10 month)
Expotechnik Group, Taunusstein, Germany
Project Manager
Sandvik Construction; Volkswagen Financial Services; Balluff; TP-Link; Emerson
08 / 2011 – 03 / 2012
(8 month)
esg Group, Melbourne, Australia
Detailing / Product Development
HP New Zealand; Sony Australia; Vitag; Banner wall system
08 / 2010 – 07 / 2011
(1 year)
Expotechnik Group, Taunusstein, Germany
Product Development
Lambda Series; Telekom Furniture Series; Halowash 2 Lighting System; Superstructure System Titanium;
08 / 2008 – 07 / 2010
(2 years)
Expotechnik Group, Taunusstein, Germany
Construction / work scheduling
Krones; Honda; Samsung; Schwan Stabilo; MAN Nutzfahrzeuge; Telekom;
02 / 2006 – 07 / 2008
(2 years, 6 month)
Expotechnik Group, Taunusstein, Germany
Projectmanagement assistance
Deutz; Deutz Power Systems; Brückner; logistics center Expotechnik
03 / 2004 – 06 / 2006
(2 years, 4 month)
University of Applied Sciences, Wiesbaden, Germany
Tutor ( Professor assistance / Joinery )
---
EDUCATION
---
UNIVERSITY OF APPLIED SCIENCES WIESBADEN, GERMANY
Studies in Interior Design
Graduated with german diploma | (Equivalent to MA)
VOCATIONAL COLLEGE OF DESIGN MAINZ , GERMANY
Fachabitur (Equivalent to A-Levels)
JOINERY G. DELAND MAINZ , GERMANY
Furniture maker, Apprenticeship
---
KNOWLEDGE
---
SOFTWARE KNOWLEDGE
Nemetschek Vectorworks ( 2D/3D ), Autodesk AutoCAD ( 2D/3D ),
Microsoft Dynamics ( Navision ), Adobe Acrobat, Microsoft Office
Adobe Photoshop, Adobe Permiere Pro, Autodesk 3D Studio Max
Adobe Illustrator, Adobe Indesign, SolidWorks
SKILLS
Project Management, Brand Space & Brand Experience, Product development, structured working, interested in working with new technologies, working with enterprise resource planning (ERP) software, finding simple solutions for complex tasks, experienced in working with interdisciplinary teams, develop of work processes and process workflows, coordination of suppliers, advanced knowledge in media techniques
---
LANGUAGES
---
GERMAN   –   native
ENGLISH   –   fluent